Track 3: Program Implementation and Effectiveness:
Objective: Bridging the gap between evidence and implementation to optimize the scale-up of micronutrient interventions.
Dietary patterns, nutrient intakes, food safety, and resilience

Advances in large scale food fortification, home fortification, vitamin and mineral

Filling gaps in micronutrient data: Use of modeling tools and dietary data for program decisions

Frameworks and tools for successful program design and implementation

Experiences from implementation science

Innovative program or delivery models, including multi-sectoral interventions

Monitoring, surveillance, and evaluation for program improvement, effectiveness, and impact

Experiences and lessons learned from country programs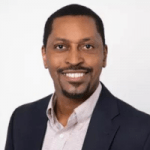 Mdu Mbuya,
Director of Knowledge Leadership,
Global Alliance for Improved Nutrition (GAIN), USA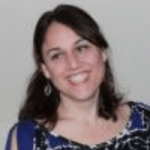 Deanna Olney,
Senior Research Fellow,
International Food Policy Research Institute, USA
Utilizing Formative Research Methods and Human-Centered Approaches to Design and Strengthen Interventions to Improve Micronutrient Intake
Bridging Implementation and Science: Lessons Learned in Designing and Delivering Micronutrient Programs for Impact and Scale
Measuring Intervention Coverage: Who is Being Reached?
Effectiveness of Large-Scale Food Fortification
Regional Networks to Strengthen Micronutrient Programs
Highlighting Integrated Multisectoral Nutrition Progarms for Adolescents
Leveraging Social Assistance Programs for Micronutrient Nutrition and Climate Resilience
Are Nutrient Profiling Systems Fit for Purpose with Respect to Ranking Micronutrients
What is Needed to Support, Scale and Sustain Micronutrient Nutrition Solutions?
Lessons Learned From Implementation and Scaling of Home Fortification Interventions for Young Children
Building Resilient Health Systems to Withstand Service Disruption in Vitamin A Supplementation Programs
*Please note that the program is subject to change