The Micronutrient Forum 6th Global Conference (MNF 2023) is dedicated to the incorporation of sustainable meeting practices and initiatives that transcend mere slogans and translate into tangible accomplishments.
We strongly hold the belief that each of us has a role in safeguarding the well-being of future generations, both on a local and global scale. As such, our efforts in orchestrating MNF 2023 are guided by sustainability – a commitment that extends to our planet, environment, and all stakeholders associated with the event. This encompasses not only the organizing team, committees, and partners, but also the esteemed delegates who grace our gathering.
MNF 2023 and the Sustainable Development Goals
The Sustainable Development Goals (SDGs, also known as the Global Goals) are 17 goals with 169 targets that all UN Member States have agreed to work towards achieving by the year 2030. They set out a vision for a world free from poverty, hunger, and disease.
At MNF 2023 we want to do our part to promote the achievement of these goals in our own value chain. The SDGs that we support and work towards are: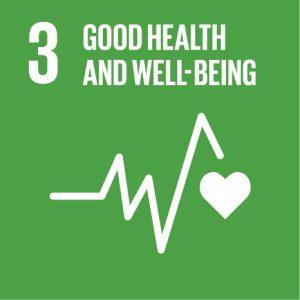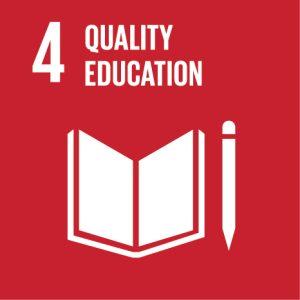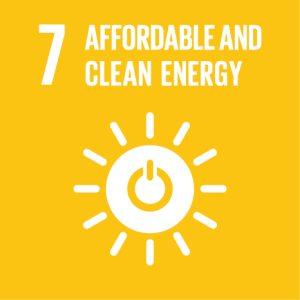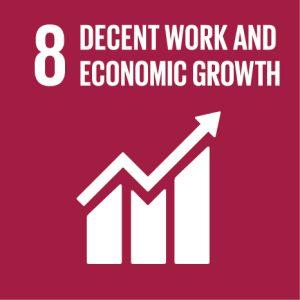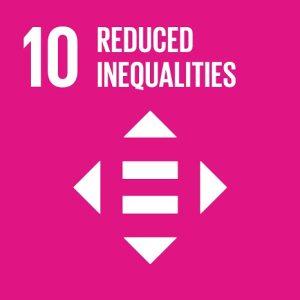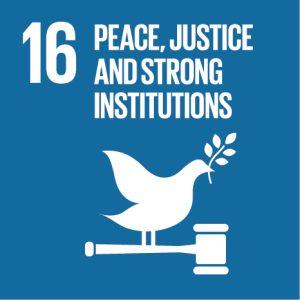 How You Can Contribute as a MNF 2023 Participant
As individuals, as well as a community, each of us can and should contribute towards maintaining the natural ecological balance in the environment and preserving the planet and its natural systems and resources. Here is what we invite you to do as part of MNF 2023:
Use the mobile app (instead of printing) to inquire about the program details
Use more sustainable ways of traveling to and around The Hague (take the train instead of a flight; ride a bike or walk instead of a taxi)
Reduce the waste you generate and separate disposal
Opt for reusable mugs and bottles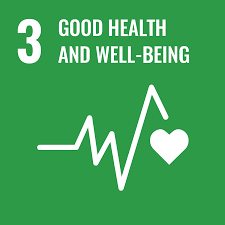 Ensure healthy lives and promote well-being for all at all ages
At MNF 2023, we firmly believe that well-being is not just a desirable outcome, but an essential core value that underpins all aspects of our conference. As professionals in the field of nutrition, we have a moral responsibility to prioritize the well-being of our patients, colleagues, and society as a whole. By placing well-being at the forefront, we demonstrate our commitment to ethical principles that guide our work and promote the highest standard of care.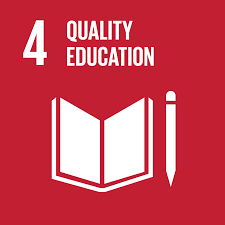 Ensure inclusive and equitable quality education and promote lifelong learning opportunities for all
Supporting accessible high-quality education for our community is our top priority. As we meticulously plan and execute the conference, our focus remains on refining the program, integrating more inclusive alternatives, bolstering onsite participation, eradicating gender disparities in education, and securing the continuous learning of our participants.
#MNF2023 initiatives include:
High-Quality & Comprehensive Program– Carefully crafted by an international team of experts in nutrition. We aim to introduce new relevant topics and invite the best international experts.
Promoting Sustainable Development– We enquire and opt for more sustainable options from our vendors, openly communicate our efforts to do better and encourage our partners and participants to reduce their footprint too.
Hybrid Attendance: Embracing the evolving dynamics of global connectivity, MNF 2023 introduces a hybrid program that bridges the gap between physical presence and virtual engagement. This innovative approach allows participants from around the world to seamlessly join the conference, regardless of their geographical location.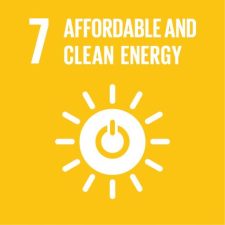 Ensure inclusive and equitable quality education and promote lifelong learning opportunities for all
In 2022, the World Forum set the following objectives for in two different areas:
Energy
Reducing energy consumption levels CO2 emissions
Local offsetting of CO2 emissions (200 tons)
F&B:
Our coffee and tea for the attendees is certified organic and fair-trade.
World Forum promotes the use of tap water.
World Forum has a zero-plastic policy when it comes to front-of-house products.
World Forum works with ratios and specialised menus in order to minimise food waste.
World Forum uses mainly stone crockery; if disposables are used they are fully biodegradable.
World Forum avoids the use of mono-packaged goods.
All fish products used are sustainably sourced and carry the MSC quality label.
At least 30%-50% of the food items served is organic, locally produced or seasonal.
All waste is separated by plastic, paper, organic, glass, metal and other waste and 90% is recycled.
Non-perishable goods are repurposed as much as possible.
Palm oil use is minimalised in all products.
All lactose products are organic.
World Forum has full vegan menus and day packages.
Decent work & economic growth
Where possible, World Forum The Hague has the ambition to collaborate with local companies. Both in the catering area, but also for facilities or marketing and communication activities. This directly stimulates the local economy.
The 2022 target was to create three local initiatives together with other (local) partners. World Forum has reached this target.
World Forum joined SintvoorIeder1 as a partner in 2022. This initiative from The Hague is committed to children who grow up in poverty and who do not take Sinterklaas presents for granted. In November, the World Forum organized a fundraising campaign among all employees. In addition, the World Forum joined Stichting Samen Lachen (Laughing Together Foundation), an initiative organizing outings for children whose home situation offers no possibilities.
Reduce inequality within and among countries
MNF 2023 is all about reducing inequalities within countries and populations. In addition to fighting deficiencies in nutrition and building resilience among vulnerable populations, #MNF2023 is dedicated to reducing the inequality in the accessibility of quality education for all, by hosting each meeting in a different region and offering hybrid attendance, ensuring that attendants from each continent can learn from and share their expertise.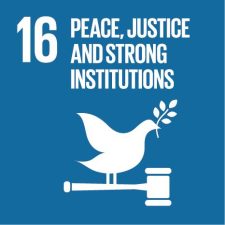 Peace, justice and strong institutions
By choosing The Hague and The World Forum as meeting destination, MNF 2023 is contributing to peaceful and inclusive societies for sustainable development.
The Hague is known as the 'international city of peace and justice'. More than 200 legal organizations, including the International Court of Justice, the International Criminal Court, the Permanent Court of Arbitration, the International Court of Justice and Europol, are located in The Hague. In addition, you will find almost all foreign embassies and consulates in The Hague.
However, residents of The Hague are also experiencing legal problems and The municipality of The Hague has joined forces with The Hague Institute for Innovation of Law (HiiL). In the first phase of the project, the various legal problems experienced in The Hague were mapped out. It is the first time such a study has been conducted at a local level. The second phase has now started; devising innovative solutions to the problems.
More about sustainability at the venue:
More about sustainability in The Hague