Mighty Nutrients Superheroes Awardees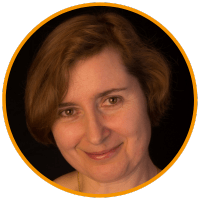 Christine M. Pfeiffer
Chief, Nutritional Biomarkers Branch, National Center for Environmental Health, U.S. Centers for Disease Control and Prevention, Atlanta, Georgia, USA
Christine Pfeiffer is an expert in laboratory analysis of micronutrient status biomarkers. Her laboratory is developing and applying state-of-the-art methods for nutritional biomarkers to the National Health and Nutrition Examination Survey (NHANES) and international studies. Christine has completed multiple studies to validate and standardize different laboratory analyses, assess micronutrient status in nationally representative samples, and support laboratories nationally and globally to develop quality assurance procedures. Moreover, she freely shares her extensive range of knowledge; she has developed courses to train laboratory scientists worldwide in the measurement of selected nutrition biomarkers. Christine has also developed a framework of laboratory harmonization for low- and middle-income countries that relies on regional resource laboratories to improve the quality of nutritional biomarker data for micronutrient surveys. She is a leading expert on folate and other B vitamins as well as on logistical issues regarding biomonitoring. The author of more than 170 peer-reviewed publications, she has led the production of two major agency reports on nutritional biomarkers in NHANES.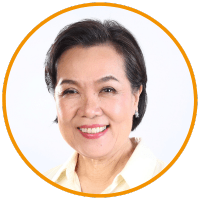 Emorn Udomkesmalee
Senior Advisor and Former Director, Institute of Nutrition, Mahidol University, Bangkok, Thailand & Adjunct Associate Professor, Department of International Health, Bloomberg School of Public Health, Johns Hopkins University, Baltimore, Maryland, USA
Emorn Udomkesmalee has long demonstrated excellence in micronutrient science while also serving as a tireless advocate for nutrition globally, regionally, and in Thailand. She has been a pioneer in building bridges between nutrition and other sectors, in particular with the food and agriculture sectors, as well as in bridging global and national expertise. Through her work at the Mahidol University in Thailand, she has fostered young talent and advocated for bringing their voices to global platforms. Her research interests
include micronutrients, the efficacy of food-based interventions, maternal and child nutrition policy, and program implementation. Emorn has been extremely active in the international nutrition community. She is the former Board Chair of the International Food Policy Research Institute (IFPRI) and a former member of the Micronutrient Forum Board of Directors and the Sight and Life Board of Trustees. Among other positions, she currently serves on the Country Working Group of the Standing Together for Nutrition (ST4N) Consortium; the Technical Advisory Group for Global Anemia Exemplars; and the Scientific Committee of the Agriculture, Nutrition, and Health Academy. In Thailand, Emorn is the Eminent Panel member under the National Policy Council on Higher Education, Science, Research, and Innovation; chair of the Subcommittee on Agriculture and Nutrition, Office of Atoms for Peace (Thailand), and Board member of Ajinomoto Foundation/Thailand. She received her Ph.D. in nutritional biochemistry and metabolism from the Massachusetts Institute of Technology (MIT). Her postdoctoral training was at the Vitamin and Mineral Nutrition Laboratory, Beltsville Human Nutrition Research Center, U.S. Department of Agriculture.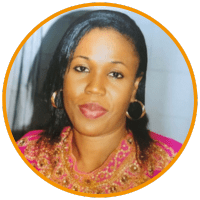 Fatou Ndiaye
Regional Technical Coordinator, Vitamin A Supplementation (VAS) in Africa, Helen Keller International, Dakar, Senegal
Fatou Ndiaye has been instrumental in efforts to scale up vitamin A supplementation across Africa, including exercising remarkable leadership to maintain nutrition services during the COVID-19 pandemic. Based in Dakar, Fatou has provided support and guidance on vitamin A supplementation to ministries of health in 13 countries in Africa, helping to reach close to 100% of children 6–59 months old with this sight- and life-saving intervention in most of these countries. Alongside vitamin A supplementation, she has promoted the delivery of multiple nutrition services and supported the design and implementation of operational studies demonstrating that vitamin A and other nutrition services can be integrated into routine facility-based services. During the pandemic, as lockdowns disrupted essential nutrition services, her guidance to Helen Keller country offices and to ministries of health was essential in identifying and testing adaptations that maintained services, resulting in far less negative impact than anticipated. Before first joining Helen Keller in 2014, Fatou worked as a district medical officer in various regions of Senegal, where her contributions were instrumental in improving community healthcare services. Additionally, Fatou worked with Belgian Technical Cooperation and at the Senegal Ministry of Health, gaining experience in the strategic management of health programs. She holds a doctorate in medical science and a master's degree in public health. She is currently enrolled in a master's program in food, nutrition, and health at Gaston Berger University in Saint-Louis, Senegal, reflecting her ongoing dedication to addressing critical health challenges and improving the well-being of communities in Africa.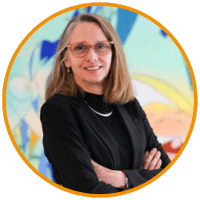 Lynnette M. Neufeld
Director, Food and Nutrition Division, Food and Agriculture Organization of the United Nations (FAO), Rome, Italy
Lynnette Neufeld, a research and program leader in the fight against micronutrient deficiencies in Latin America and globally, has made enormous contributions to implementation science and micronutrients. She began her career at the National Institute of Public Health in Mexico, where she led a variety of implementation research and impact evaluation studies to improve the impact potential of nutrition and social protection programs in Mexico and the region. She played a central role in the micronutrient supplementation component in a large-scale nutrition program that benefited 5 million families in Mexico. Lynnette then brought her passion for improving the generation and use of evidence in program design and delivery to nongovernmental organizations, most recently the Global Alliance for Improved Nutrition (GAIN), before joining FAO as Director of the Food and Nutrition Division in early 2022. At FAO, she aims to contribute to and leverage the latest data and evidence to enhance the potential of agriculture and food systems actions to enable healthy diets and better nutrition outcomes. She is current president of the International Union of Nutrition Scientists (IUNS), past Chair of the Micronutrient Forum Steering Committee, and former Board member of the American Society of Nutrition, and she has been a member of several World Health Organization and other technical advisory groups. She has published more than 150 peer-reviewed publications and book chapters and holds a master's degree and a PhD in international nutrition from Cornell University.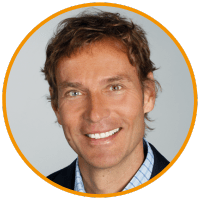 Michael Zimmermann
Visiting Professor of Human Nutrition, John Radcliffe Hospital, University of Oxford; Adjunct Professor in Endocrinology, Diabetes, and Nutrition, University of Zurich Hospital, & Professor Emeritus of Human Nutrition, ETH Zurich, Switzerland
Michael Zimmermann is a prolific researcher in the field of human nutrition whose work has centered on the health effects of iron, iodine, zinc, and calcium deficiencies and the development of food-based strategies to correct them. His expertise includes trace mineral biochemistry, nanotechnology for nutrition, novel biomarkers, and stable isotope techniques. The author of more than 350 peer-reviewed papers, he has been a Web of Science Highly Cited Researcher (Top 1%) for the past seven years. Michael has published numerous studies on (1) assessment of iodine status; (2) micronutrient bioavailability and relevance for large-scale fortification programs; and (3) metabolism of selected nutrients, with a particular focus on iron. In addition, for many years he led the Iodine Global Network and edited the IDD Newsletter. Michael received his M.D. from Vanderbilt University School of Medicine and did his postgraduate medical training at the University of California, San Francisco, and at University of California, Berkeley.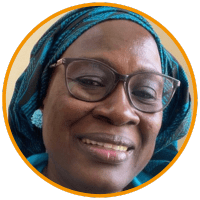 Ndèye Fatou Ndiaye
Head, Nutrition Division, Institute of Food Technology (ITA), Senegal Coordinator of the National Alliance of Food Fortification, Senegal
Ndèye Fatou Ndiaye is a nutritionist who has worked for almost 20 years in the field of micronutrient deficiency prevention. As head of the Nutrition Division at the Institute of Food Technology, she has a mastery of industry, combined with expertise in nutrition, that has enabled her to collaborate effectively with the private sector. Ndèye Fatou also coordinates Senegal's national micronutrient food enrichment program as well as the working group on the fortification of bouillon. She has led the mandatory micronutrient fortification of foodstuffs, such as soft wheat flour with iron/folic acid and oil with vitamin A. In addition, Ndèye Fatou has conducted studies and surveys on topics related to micronutrient deficiencies and their determinants, such as anemia and folic acid deficiencies, and national surveys on the micronutrient status of populations. She is also involved in carrying out projects and programs in food systems, food security, and food safety. In her work, Ndèye Fatou collaborates with government agencies, United Nations bodies, and nongovernmental organizations active in the implementation of policies, projects, and programs in the food and nutrition system.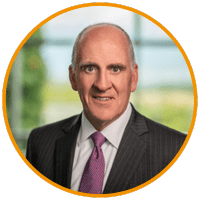 Spencer F. Kirk
Managing Director, Kirk Humanitarian, Salt Lake City, Utah, USA
Spencer F. Kirk is an entrepreneur, philanthropist, and managing director of Kirk Humanitarian, the leading purchaser and donor of multiple micronutrient supplements (MMS) for low- and middle-income country governments and NGO partners. In 1985, Spencer cofounded Megahertz Corporation, which became the world's top manufacturer of modems for laptop computers. With Spencer serving as chairman and CEO, Megahertz grew from a basement operation to the leading supplier of solution-oriented mobile data communications products. Megahertz went public in 1993 and in 1995 was acquired by US Robotics, which was later acquired by 3Com Corporation. Currently, Spencer is a director of the board at Extra Space Storage, Inc., where he served as CEO from 2009 to 2016. In 2002, Spencer and his wife, Kristen, founded Kirk Humanitarian with the goal of reducing global inequity by improving maternal nutrition. Inspired by their personal experience, the Kirk family has focused their efforts on supplying MMS—specifically, the globally recognized formula known as the United Nations International Multiple Micronutrient Antenatal Preparation multiple micronutrient supplements (UNIMMAP MMS)—at no cost to women in low- and middle-income countries to support healthy pregnancies and birth outcomes. Since its founding, Kirk Humanitarian has donated 6.6 billion doses of MMS, reaching more than 35 million women across 104 countries. Spencer and Kristen live in Salt Lake City, Utah, where they enjoy spending time with their four children.